Minority Business Conference 2023 Schedule
The Minority Business Conference's Power Up theme includes three categories of sessions: Innovation, Synergy and Strategy.
Each session category is listed after the session's title.
Innovation Sessions: Attendees will explore various industries, tactics and partnerships for exciting new solutions and opportunities to drive MBE growth. Innovation-session titles include Supplier Diversity Roundtable: The Journey to Becoming a Member of the Billion Dollar Roundtable, MasterClass: My Story Is Only True in America™, Leveraging the Power of Social Media to Win Contracts and Attract New Customers. Plus, even more you will not want to miss!
Synergy Sessions: Attendees will maximize their time together, creating lasting business relationships and sharing key resources. The invaluable information will strengthen the value proposition of everyone's business and diversity program. Join us as we find collective power in sessions such as Opportunities in the Construction Industry.
Strategy Sessions: Attendees will meet with top business minds from various industries to discover dynamic blueprints to navigate today's business landscape. Sessions will include How to Write the Winning Proposal; Effective Strategies to Do Business With Government, the Biggest Buyer in the World; Danger in Plain Sight: The Road Map for Companies to Initiate Cybersecurity to Meet Customer Requirements; and more. Whether you're a corporation, MBE or other partner, you're sure to benefit from these workshops.
GENERAL SESSION & POWER TALK LUNCH
Two highlights of the Minority Business Conference are the General Session and Thursday's Power Talk Lunch featuring motivational keynote speaker, Manny Garcia-Tuñon, President Lemartec Corporation, A MasTec Company. In these sessions, you will get key insights from incredible experts while connecting with buyers and key decision-makers to grow and learn more about the Council.
Use the conference to rev up your network with a unique cross-section of minority entrepreneurs, large corporations and government agencies. With these new relationships come opportunities for new ventures and growth.
Welcome & General Session
Wednesday, May 3 | 1:00 PM – 1:45 PM EST
Power Talk Lunch
Thursday, May 4 | 12:30 PM – 2:00 PM EST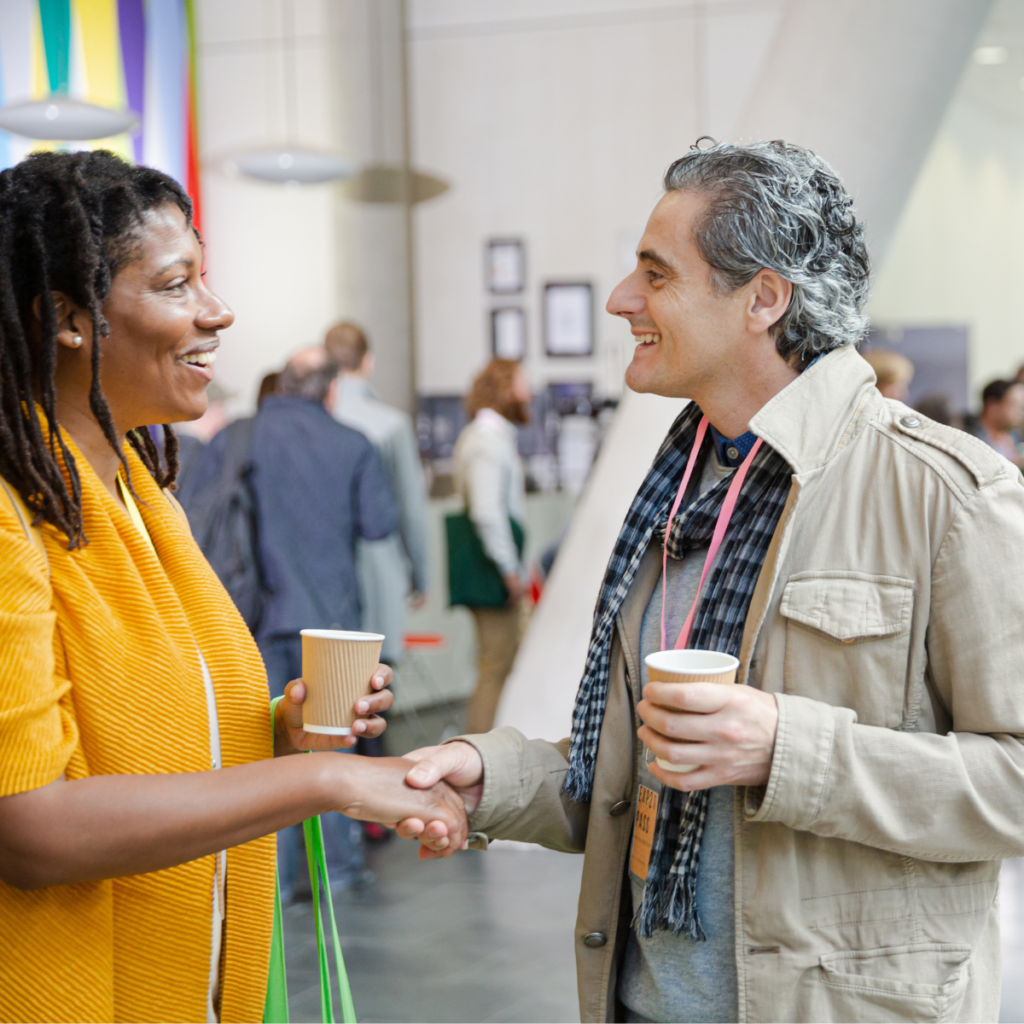 SUPER MATCHMAKER ONE-ON-ONE APPOINTMENTS
Seize the opportunity to meet with buying decision-makers. Participate in one or both days, but register in advance. There will be no appointment registrations once the conference begins. All appointments will be managed on a first come, first serve basis.
Each appointment will be 10 minutes long, with a five-minute buffer between appointments. All matchmaking buyers and suppliers will receive their schedules ahead of time, and the schedules will include the full list of approved participants.
Wednesday, May 3 & Thursday, May 4 | 3:30 PM – 5:30 PM EST
INNOVATION/ SYNERGY/ STRATEGY
Spend your afternoons engaging in dynamic workshops and Supplier Diversity Roundtables with the Innovation, Synergy and Strategy categories. As a business owner, corporation and other professional, you will discover the tools and resources to scale and grow your business.
Whether in a single-presenter talk or a panel discussion, you will gain valuable insights on various industry topics from leading experts, business consultants and loan professionals. You will walk away with far more business knowledge and skill than you had going in!
Kick off each day by visiting the Health & Wellness Zone, a new and powerful space open to all attendees. Rejuvenate in one of the massage chairs, yoga sessions or other activities. If you need a quiet place to think, check out a powered solo work pod.
Stoll through SYNERGY: The Marketplace to browse and shop. You will find an array of literary and product displays from Minority Businesses Enterprises and other partners within our network.
Take advantage of the MBE2MBE Synergy Corner and discuss your business challenges with our certified MBE Input Committee members. This is your opportunity to connect and reconnect with the members who will provide guidance and feedback on your behalf (and that of the more than 900 certified MBEs in Florida) to the FSMSDC Board of Directors.
And remember the breaks between each session! This time is a powerful opportunity for casual networking. Or, on day two, mix it up with a stop by the makeup and professional headshot sessions or have some fun with the caricature artist.
INNOVATION: Health & Wellness Zone
Wednesday, May 3 & Thursday, May 4 | 1:00 PM – 6:00 PM EST
SYNERGY: The Marketplace
Wednesday, May 3 & Thursday, May 4 | 1:00 PM – 6:00 PM EST
SYNERGY: MBE2MBE Synergy Corner
Wednesday, May 3 | 3:30 PM – 6:00 PM EST
Thursday, May 4 | 2:30 PM – 5:30 PM EST
SYNERGY: Loans: The Business Consortium Fund
Wednesday, May 3 & Thursday, May 4 | 3:30 PM – 5:30 PM EST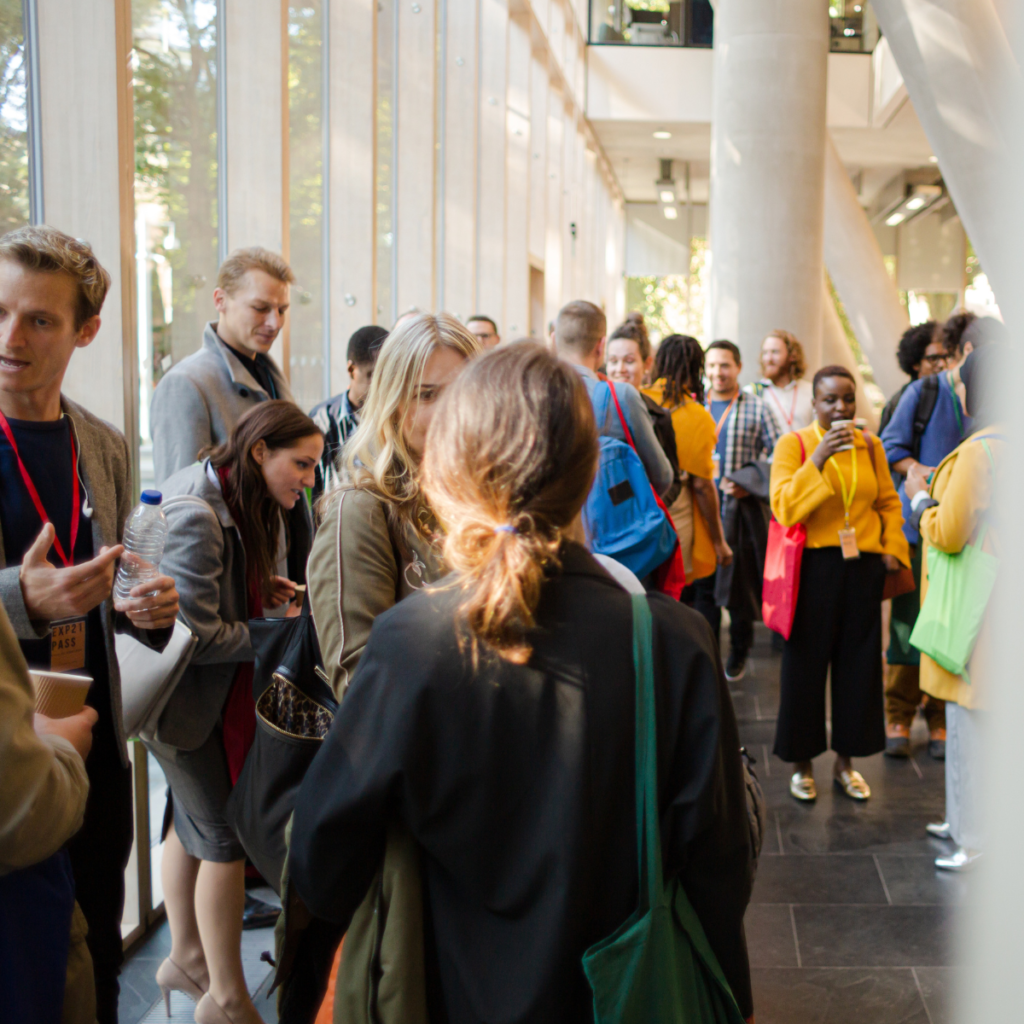 After a fulfilling first day of soaking up info and participating in the Super Matchmaker One-on-One Appointments, kick back and have some fun! The evening's events are great opportunities to make new connections and reenergize current ones. Wednesday & Thursday evenings in Fort Lauderdale will be packed with opportunities.
Wrap up your first day with a true South Florida reception. Dance to the sounds of the Council's DJ Mack and enjoy heavy hors d'oeuvres. Deepen your new relationships with corporate members, sponsors, minority business owners and other professionals to carry the conference's momentum into the coming months.
The dress for this evening is business attire. We cannot wait to see you there!
Then on Thursday evening, Connect, Eat, and Drink at the MBE Social organized by the FSMSDC MBE Input Committee! Unwind and connect after the Minority Business Conference, with other like-minded professionals in a relaxed setting. Complementary admission includes one (1) drink ticket and one (1) hour of appetizers. There will be a cash bar beyond the one (1) ticket. All MBEs and corporate members are welcome to join us! Reserve your spot today.
Meet & Greet Welcome Reception
Wednesday, May 3 | 6:00-8:00 PM ET
NSU Levan Center of Innovation
MBE Social
Thursday, May 4 | 6:00-8:00 PM ET
Join us for a free social event after Minority Business Conference. Location disclosed with RSVP.
DAY 1 | Wednesday, May 3, 2023
The Marketplace (Literary + Product Display)
Supplier Diversity Roundtable (SDR) The Journey to Becoming a Member of the Billion Dollar Roundtable (BDR) (For Corporate Members only)
MasterClass: My Story is Only True in America ™
How to Write the Winning Proposal
Opportunities in the Construction Industry
Leveraging the Power of Social Media to Win Contracts and Attract New Customers
One-on-One Appointment with Buyers
Danger in Plain Sight: The Road Map for Companies to Initiate Cybersecurity to Meet Customer Requirements
Growth Industries: Food & Beverage and Logistics
Meet & Greet Welcome Reception
6:00 PM – 7:30 PM
12:00 PM – 4:00 PM                Registration Opens
1:00 PM – 6:00 PM                  Health & Wellness Zone
1:00 PM – 6:00 PM                  The Marketplace (Literary + Product Displays)
1:00 PM – 6:00 PM                  Powered Solo Work Pods
1:00 PM – 1:45 PM                  Welcome
1:45 PM – 2:00 PM                  Break
2:00 PM – 3:00 PM                  Supplier Diversity Roundtable (SDR) The Journey to Becoming a Member of the Billion Dollar Roundtable (BDR) (For Corporate Members only)
2:00 PM – 2:45 PM                  MasterClass: My Story is Only True in America ™
2:00 PM – 2:45 PM                 How to Write the Winning Proposal
2:45 PM – 3:00 PM                 Break
3:00 PM – 3:45 PM                 Opportunities in the Construction Industry
3:00 PM – 3:45 PM                 Leveraging the Power of Social Media to Win Contracts and Attract New Customers
3:30 PM – 5:30 PM                 One-on-One Appointments with Buyers
3:30 PM – 5:30 PM                 Business Consultations
3:30 PM – 6:00 PM                  MBE2MBE Synergy Corner
4:00 PM – 4:45 PM                 Danger in Plain Sight: The Road Map for Companies to Initiate Cybersecurity to Meet Customer Requirements
5:00 PM – 5:45 PM                 Growth Industries: Food & Beverage and Logistics
5:45 PM – 6:00 PM                  Break
6:00 PM – 7:30 PM                Meet & Greet Welcome Reception
12:00 PM – 4:00 PM                Registration Opens
12:30 PM – 2:00 PM                Power Talk Lunch w/ Keynote
1:00 PM – 5:30 PM                 Health & Wellness Zone
1:00 PM – 5:30 PM                 The Marketplace (Literary + Product Displays)
1:00 PM – 5:30 PM                 Powered Solo Work Pods
2:00 PM – 3:00 PM                 Supplier Diversity Roundtable (SDR) The 4P's of Supplier Diversity: Optimizing Supplier Diversity as a Process (For Corporate Members Only)
2:00 PM – 2:15 PM                 Break
2:15 PM – 3:00 PM                 Growth Industries: Hospitality and IT
2:15 PM – 3:00 PM                 Effective Strategies to Do Business with Government: The Biggest Buyer in the World
2:30 PM – 5:30 PM                 MBE2MBE Synergy Corner
2:30 PM – 5:30 PM                 Makeup & Professional Headshots Zone
2:30 PM – 5:30 PM                 Caricature Artist
3:30 PM – 5:30 PM                 One-on-One Appointments
3:30 PM – 5:30 PM                 Business Consultations
4:00 PM – 4:45 PM                 AI & Other Technologies That are Shaping the Future of Business
4:00 PM – 4:45 PM                 Doing Business in the Healthcare Industry
5:00 PM                                  Conference Ends